BATTERY SERVICE AND REPLACEMENT
---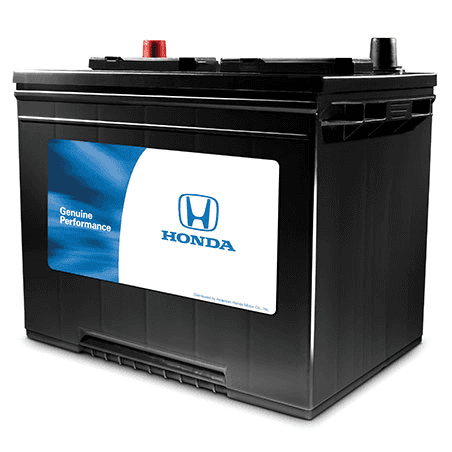 If the answer to any of the questions below is YES, it may be time to replace your battery:
Is your battery more than three years old?
Has your battery outlived its warranty period?
Have any warning lights come on?
Has your vehicle been jump-started lately?
Have you had to use a portable charger to recharge your battery lately?
Do the lights dim when the A/C or heat is on?
Has your vehicle had alternator or belt problems recently?
Is there visible corrosion on the battery posts or cables?
At the center of your electrical system is the battery, powering your air conditioner, sound system, headlights, instrument panel and other requisite components. Even in ideal conditions, all car batteries wear down over time – and the demands of extreme summer heat and brutal winter can shorten a battery's lifespan even more. With batteries, dependability is of the essence, so choose Honda Genuine Replacement Battery. Each includes a 100-month limited warranty, 3 years free replacement.